[center]Firma rozpoczyna swoją historię dnia dzisiejszego tzn. 31/12/214 roku. Spędziwszy cały dzień w urzędach uzyskałem numer Regon i te wszystkie formalność :E Już myślałem ze mi się nie uda załatwić wszystkich formalność , bo każdy szybko biegiem na sylwka się spieszył.
Postanowiłem założyć swoja jednoosobową firmę trasnportową , gdyż nie mogę usiedzieć za biurkiem
Zacząłem odkładać pieniądze i coś tam nazbierałem.Przeglądałem automoto.pl i allegro.pl ,by zorientować się po ile chodzą ciągniki siodłowe. Po 4 miesiącach odkładania hajsu zacząłem już przeglądąć allegro z myślą o kupnie ciężarówki i ujrzałem fajnego haczyka ze Szwecji.
Miał on mało przejechane jak na swój wiek jak na sześcioletni samochód to 400 tyś km to wydaje mi się że to bardzo mały przebieg. Chwyciłem telefon, wpisałem numer i zadzwoniłem do komisu w którym stał. Okazało się że stroi on w Radomiu. Następnego dnia wziąłem kase oraz znajomego z serwisu volvo i pojechaliśmy do niego.Volvo wyglądało lepiej niż na zdjęciu i nie było widać po nim śladów użytkowania, więc je kupiłem. Wziąłem go w Leasing , 10 % wpłaciłem oraz na 2 pierwsze raty już mam:)
Zastanowiłem się na kupnem swojej naczepy, ale że miałem pomysł jeżdżenia dla DUDA TRANSPORT & LOGISTIC . Ale wybrałem MADEX stawka lepsza i dają swoją naczepę, więc "uniknąłem" zakupu naczepy. Obsługuję głównie Europę zachodnią, gdyż na wschód nie chcę jeździć jak nie wiem czemu. A poza tym teraz jest embargo rosyjskie
[/i][/align]
Zestaw:
[align=center]Rok produkcji: 2009
Kabina: Globetraveller XL
Podwozie: 4x2
Moc: 500KM
Emisja spalin: Euro 4
Rodzaj paliwa: ON
Przebieg; 400 tyś km

Wyposażenie:
- ABS,
- elektryczne szyby,
- elektryczne lusterka,
- klimatyzacja,
- centralny zamek,
- tachograf cyfrowy,
- klimatyzacja postojowa,
- Radio CD,
- Radio CB,
- nawigacja,
- wspomaganie kierownicy,
- ASR,
- ogrzewanie postojowe,
- podgrzewane lusterka,
- podgrzewane siedzenia,
- tempomat,
- leżanka,
- lodówka.

[/align]
Baza znajduję się na moim podwórku , jak to można nazwać bazą
A dom znajduje się w Piasecznie.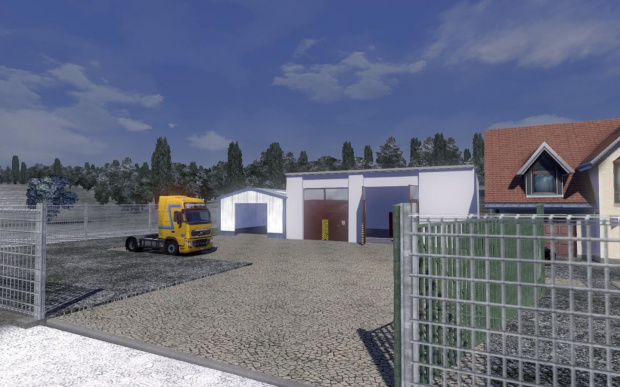 Naczepę muszę przyprowadzić z głównej siedziby Madex , która znajduję się w Poznaniu. Bardzo możliwe ze nie będę leciał na pusto na Poznań po nowym roku na odbiór naczepy , gdyż właściciel firmy budowlanej ma na mnie jednorazowy fracht
Trzeba zarabiać na raty fh
[/center]